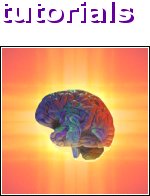 The HTML examples and explanations that follow are commonly used in Web documents to control the appearance and structure of content and images.
Here is what you will need to create and experiment with these tutorials: a simple text editor like NotePad, TextPad or BBEdit for the Macintosh, and of course, a bowser to view your pages.
Internet Explorer is the most popular browser. Others such as FireFox, Maxthon and Opera are all very highly rated (and in some areas superior), offering powerful features and useful tools to help enrich your Web experience.
If you are new to HTML, you'll find that it's really very easy to learn and you can have fun with it.
HTML Tags

The <A> Anchor Tag: The Anchor tag is commonly used to create hyperlinks to a specific location within a document, to another web page or to a completely different web site.

The <!-- --> Comments Tag: Adding a comment tag to your source code is an effective way to place notes, reminders or explanations to yourself for later reference. They will not be visible when the page is viewed.

The <blockquote> Block Quote Tag: This tag allows you to display quotations in a separate block, with left and right indentations. Can be any length.

The <br> Break Tag: The <br> element inserts a line break at its position and prevents text alignment around images.

Creating Lists: Perhaps the best way to convey a great deal of information in the least amount of space is by using lists. They come in three basic styles.

Changing List Styles: There are a few ways you can create more interest in the presentation of your lists by replacing the default characters.

The <pre> Tag for Preformatted Text: Any information contained between the <pre> container tags is displayed exactly as written, including returns. Text is displayed in a monospaced font.